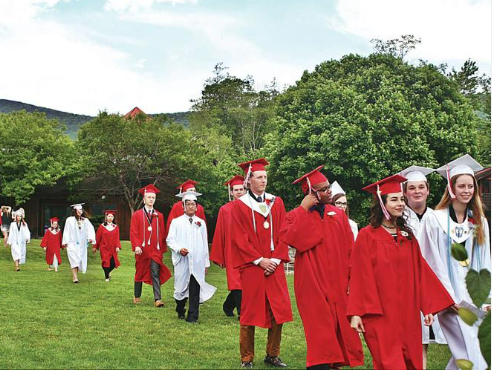 Editor's note: This commentary appeared Thursday on willistonobserver.com.
For over 150 years, Vermont has operated the most equitable and dynamic school choice program in the nation. Any parents of any children in towns/districts that do not have a public school (some 90 Vermont towns) can choose any public or approved independent school to send their child to with an amount of money following the child that is competitive with, if less than, the cost to educate that child in the public school system.
This system has given rise to some of Vermont's most sought-after educational experiences, not just locally but globally. The four "traditional academies" — St. Johnsbury Academy, Burr & Burton, Lyndon Institute and Thetford Academy — attract students from roughly 30 countries, making these choice schools by far the most racially, culturally, economically, and intellectually diverse in our state.
And, given the tuition paid by the out-of-district students (as much as $64,500 a year), these schools are critical economic engines in their communities.
In addition to the four academies, there are over 100 independent schools throughout Vermont serving over 10,000 students, including about 40 with specific missions to serve students with special needs. Of the general admission independent schools, we see some of the top performing schools in the state in terms of student outcomes in places like the Sharon Academy (tuition: $18,500) and the Long Trail School (tuition: $19,860).
It is worth noting that these stellar outcomes and unique opportunities offered by independent schools come at significantly less taxpayer expense than government-run public schools. The maximum tuition allowed to follow a child to an independent middle or high school is $16,020, and $17,278 respectively (exceptions made with local voter approval), compared to an average of $23,299 per public school pupil (according to the National Education Association). That's about a 25% taxpayer discount.
One would think that, based on a simple cost/benefit analysis (and a long-standing outcry by voters to reduce education property taxes), lawmakers would be eager to expand Vermont's tuition system. But, when the Legislature convenes in Montpelier in January, Vermont's century-and-a-half-year-old, highly successful experience with school choice will be under threat of elimination.
To continue reading, click here.