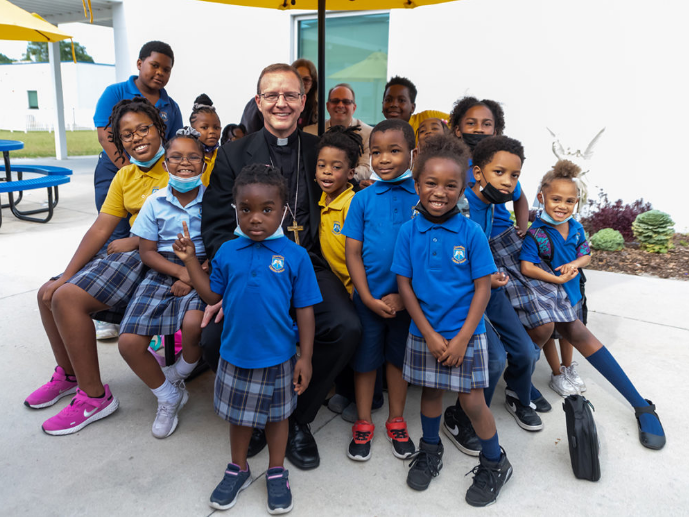 Editor's note: Deacon Scott Conway, Cabinet Secretary of Education and Formation and Superintendent of the Schools for the Diocese of St. Augustine, wrote this commentary in recognition of Catholic Schools Week.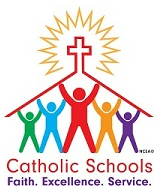 As we prepared for Catholic Schools Week, which is Jan. 29 – Feb. 4, 2023, I could not help but think of the many great people who have sacrificed and developed the second largest educational system in the country, Catholic education.
Some of those great people include St. John Neumann, St. Elizabeth Ann Seton, St. Catherine Drexel, members of many religious communities, and lay educators. This is not to say that the success of Catholic schools over the centuries has been without challenges. One of the great challenges has been long-term sustainability with the rising cost to educate students and the rising cost of tuition for parents.
We are so proud of our Catholic schools and the work that we do to support families throughout the country. We were founded on serving the indigenous people, the poor, and the immigrants. Our theme for Catholic Schools Week throughout the nation is "Catholic Schools: Faith, Excellence, and Service."  It is our desire to serve everyone, regardless of religion, so that all people may experience the gospel message and have a conversion of heart to Christ Jesus.
Faith
We pride ourselves as Catholic schools on our Catholic identity, as this is what makes us unique. We are the evangelizing arm of the church that continues to this day to be the largest ministry of the Catholic Church in the United States. Our educators are highly qualified and share their faith each day with the children regardless of the subject matter they are teaching.
Excellence
The second most important characteristic of Catholic schools is academic excellence.  We see this year after year as our schools help students to be the best they can be.
Each year Catholic schools throughout the nation join other schools in taking the National Assessment of Education Progress that leads to the national report card. Each year our schools outperform other models of education throughout the country. We are so proud of the work of our educators and the students who work so hard every day in our Catholic schools.
Service
It is service that many people think of when they think of the Catholic Church and Catholic schools. The reason for this is that we do it so well and help so many people. From helping those in the community with cleaning up their property, to helping in food pantries, to collecting the food to serve those less fortunate, we continue to work together in service of our neighbor as Christ taught us.
Let us continue to pray for one another and allow this Catholic Schools Week to be one of an encounter with the risen Lord in the classroom.