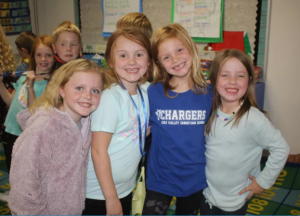 Editor's note: This commentary appeared last week on idahostateman.com.
Reclaim Idaho claims to be against the political establishment, but its recent actions in the education sphere say otherwise.
On Dec. 8, Reclaim Idaho released a petition telling Idaho legislators to say no to vouchers. In the past, Reclaim Idaho has run powerful citizen-centric campaigns in the state, scoring significant wins on Medicaid expansion and increased public education funding. However, this recent campaign is misguided, maintaining a status quo that disempowers the people they advocate for — Idahoans.
An adversarial stance on educational pluralism is not how an equitable education system is built. Instead, if Reclaim Idaho wants to benefit all Idahoan students' futures, they must change course and embrace private educational choice programs.
Currently, the Idaho K-12 system has no private educational choice programs. As a result, children from wealthier families receive more access to high-quality educational options than students from lower-income families.
This omission is unjust and inequitable — all Idaho children should have the opportunity to receive a quality education regardless of their family's income level. Idaho state legislators can rectify this systemic inequity by creating their state's first private educational choice program.
To continue reading, click here.