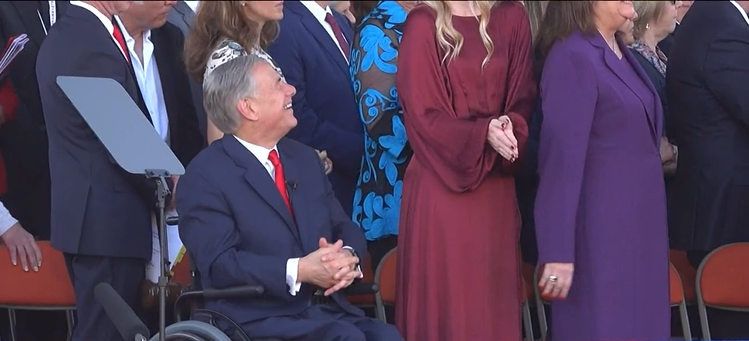 Editor's note: This article appeared Tuesday on amp.cnn.com.
Texas Gov. Greg Abbott previewed a push for school vouchers and more parental influence over curriculum as part of an effort to "empower parents" in his inaugural address Tuesday in Austin.
Abbott, a Republican who defeated former Rep. Beto O'Rourke to win a third term in November and is seen as a potential 2024 presidential candidate, delivered a speech outside the Capitol in Austin that was largely a forward-looking effort to contrast Texas with the rest of the United States.
He also used his third inaugural address to preview a push for school vouchers, property tax cuts and more in the upcoming months, at the outset of a legislative session in which Abbott and state lawmakers will decide what to do with a $33 billion budget surplus.
Abbott described Texas as a place of "freedom and opportunity" without the "high taxes, red tape, burdensome regulations" of Democratic-led states. He touted the conservative record that Abbott and the state's Republican-dominated legislature have built over eight years.
Abbott did not offer details on what a voucher system would look like but previewed such a push using language that mirrored other Republican governors in recent years.
Parents, Abbott said, "deserve the freedom to choose the education that's best for their child."
He also said schools are for "education, not indoctrination," and suggested schools have in recent years been "pushing social agendas."
"We must reform curriculum to get kids back to learning the basics and empower parents with the tools to challenge that curriculum when it falls short of expectations," Abbott said.
To continue reading, click here.