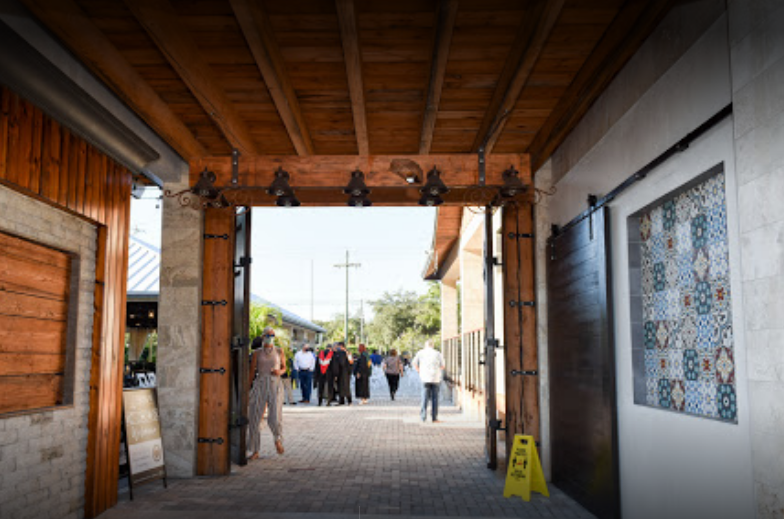 A vacant 75,000-square-foot office complex in Orlando, Florida, built as a school for interior design, will reopen in two years with a different kind of interior design as its mission – one that seeks to sharpen teenagers' minds and instill the Catholic faith in their hearts.
Leaders of a group formed to open a Cristo Rey High School in the central Florida area recently announced the purchase of the complex, made possible by Hanover Capital Partners, a local development company led by the Orosz family.
According to a news release, the Oroszes' paid $7 million for the property that sits near a lake at 6039 S Rio Grande. The family donated the property to the Cristo Rey Network, which has 38 schools in 24 states.
In Florida, Cristo Rey has a campus in Tampa and last year opened one in Miami, which is led by an alumnus of the original school founded in Chicago in 1996. Translated in English as Christ the King, Cristo Rey is a network of private Catholic schools with a work-study model that makes a Catholic education accessible to students from low-income families.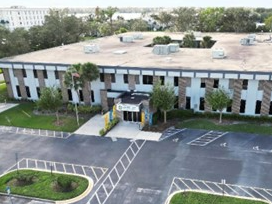 The Orlando property, most recently used as a training center for the Army Reserves, will require about $5.4 million in renovations before it welcomes its inaugural freshman class of 125 students in 2025. The school will add a grade each year after that to ultimately serve 500 students in grades 9 through 12.
"The bones of the school are very good, as it was originally planned as a school for design," said Russ Allinson, the project's feasibility study chairman. "However, we have extensive plans to renovate it and prepare it to be a thoroughly modern high school."
Those plans started to evolve when several community members began independently reaching out to the Cristo Rey Network. School leaders then helped them connect and the group began a feasibility study.
Allinson said school supporters were surprised to learn that Orlando, which has 400,000 registered Catholics in its nine-county diocese, had only one Catholic high school in the city, Bishop Moore. Chesterton Academy, a classical school, describes itself as "grounded in the Catholic faith" but is an independent school and not listed on the diocese website. The closest Catholic high school after Bishop Moore is Santa Fe Catholic High School,  52 miles west in Lakeland.
"For a city the size of Orlando, it is unusual to have only one Catholic high school, and we understand there is more demand than there are places for students," Allinson said. "Many families that want their children to attend a Catholic high school are unable to afford or gain admission to Catholic high schools in central Florida."
Soon after the group formed, a member reached out to Bill Orosz, who engaged immediately in the process. With the research complete and the need established, the next step was to find a building. The sale of the Rio Grande property closed on Feb. 9.
"It's really just an Orosz family philanthropic endeavor," Andrew Orosz, vice president and general counsel with Hanover Capital Partners, told GrowthSpotter following the sale. Hanover is led by Bill Orosz and his three sons, Andrew, Matthew and Steve.
Cristo Rey is best known for its unique model of pairing academics with work experience offered by community partners that allow students to work five days a month for all four years of high school. The work-study, along with state K-12 education choice scholarship programs, makes it possible for student whose families could not afford tuition to attend a private school. The work underwrites about 60% of the tuition.
It also gives students valuable experience as they pursue college or a career, said Amanda Livermore, a Cristo Rey employee and director of the feasibility study.
"When they finish their four years in high school, they have a resume of experience that is unique to students their age," she said. "Furthermore, Cristo Rey has a track record of advancing students who may be behind in their schoolwork and preparing them for college."
(For a list of partnering organizations, click here.)
The school will offer sports, initially through partnerships with other area schools and organizations. Leaders plan to add a gym to the campus in a few years. The first class will help select the school mascot.
For now, Cristo Rey Orlando is conducting a national search for its president. The Cristo Rey leadership model has a president at the top, with a principal and a community work study director.
Once the school is up and running, it will employ about 70 administrators, teachers and staff members.