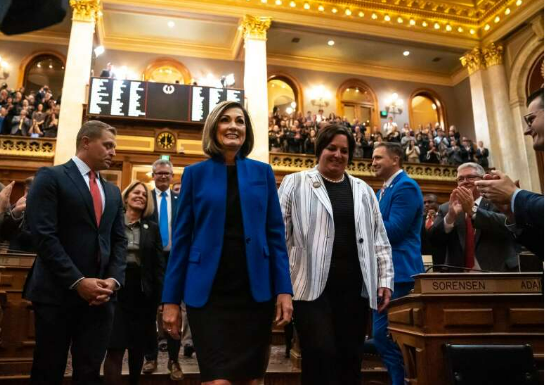 Editor's note: This commentary from Mike McShane, director of national research at EdChoice, appeared Tuesday on forbes.com.
With the start of the new year, state legislatures across the country are beginning their work. Most will run through the spring and wrap up just before summertime.
School choice has been high on the priority list in several different states. Iowa has already passed and signed into law one of the most expansive school choice programs in American history and Utah followed in quick succession. In Arkansas, Indiana, Ohio, Oklahoma, Pennsylvania, Wyoming and numerous other states, new programs or program expansions are on the table with serious chances to become law this year.
The reasons for supporting school choice are as diverse as the 72% of Americans who support it. For some, it is about fairness. They believe it is wrong that some families get to choose where their children go to school because they have the money to pay for a house zoned for a good school or private school tuition. Others recognize that relying on residential assignment for schools will only serve to reinforce the racial and economic segregation that exists in American housing patterns.
Others believe that the public school system needs some competition to spur improvement. Still others are pluralists who believe in supporting a wide range of school types to reflect the diverse needs and desires of a diverse country. Still others are themselves trapped in schools that are not meeting their children's needs and want a way out. The list goes on and on.
But whenever school choice starts to get discussed, opponents take to social media, op-ed pages, or in Iowa's case the balcony of the Capitol Rotunda, to voice their opposition. In their minds (or at least in their words), public schools are the bedrock of American society and democracy and supporting people when they opt out of them constitutes an assault on a key American institution.
This position is a luxury belief. Cambridge University's Rob Henderson coined that term to describe "ideas and opinions that confer status on the rich at very little cost, while taking a toll on the lower class." Opposing families having the ability to exit public schools that you would never send your own children to is about as perfect of a luxury belief as you can imagine.
To continue reading, click here.