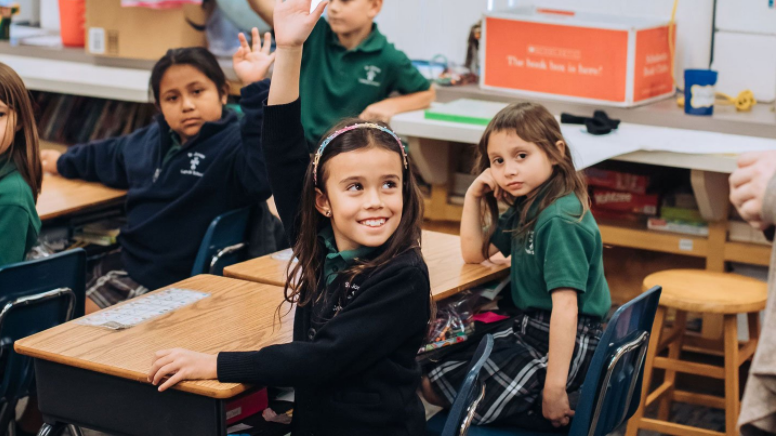 Editor's note: Shawn Peterson, president of Catholic Education Partners, a nonprofit organization based in the Minnesota Twin Cities area, wrote this column for reimaginED in honor of National Catholic Schools Week. Peterson is a former staff member of the Minnesota Legislature who also worked for two Minnesota governors. You can listen to reimaginED senior writer Lisa Buie interviewing Peterson here.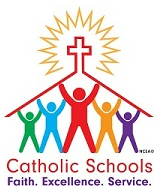 If you're interested in education choice, and you've spent any time on social media in the past few weeks, you know that the rhetoric of those who oppose parental choice in education is at a fever pitch.
Scroll through, and it's not hard to find outlandish posts that claim choice legislation will lead to the demise of rural America, that choice programs actually hurt kids, that private schools only serve the rich and that religious schools are all discriminatory, and that it will be the end of "public" education as we know it.
In other words, the same old false and desperate arguments we always hear from people who ideologically oppose parents having control over their child's education, unless of course they have means. This seems especially evident in those lawmakers, and others in positions of power, whose families enjoyed these very opportunities themselves, but who would now deny them to others.
And people aren't just commenting, they're yelling, in ALL CAPS, and when people yell, they are generally afraid. What are they afraid of? They are afraid that given a real choice, some parents will exercise other options.
They got a taste of this during the height of the coronavirus pandemic when families with financial means walked away from shuttered district schools and sought in-person education for their kids. As a result, parents want choices, and these programs provide those for the rest of us.
Most important, parents not only want choices, but they also have a right to those options for their children. The Catholic Church and many others of faith, and indeed of no faith, understand this fundamental right of parents.
This is why the social teaching of the Catholic Church supports universal empowerment of parents in their role as the primary educators of their children and at the same time calls for a preference toward aiding those most in need.
Pope Saint John Paul II linked education to social justice when he stated that "it will never be possible to free the needy from their poverty unless they are first freed from the impoverishment arising from the lack of adequate education."
Fortunately, parental choice programs provide invaluable assistance to those who struggle economically or in other ways in American society. For example, most education savings account programs, also known as ESAs, prioritize students with a variety of unique needs—those who most benefit from the flexibility and tailoring inherent in these accounts. Traditional school choice scholarships tend to be geared toward children from low- and middle-income families.
True social justice demands that all parents, not only those with economic means, should have options for the education of their children. Parental choice programs level the playing field by providing the means for all parents to choose the educational options that are best for their child, and a good education is one of the best ways to ensure that a person will have a good start in life and be able to contribute to society and the common good.
Why do millions of us support a parents right to educational freedom? Because parents, at a fundamentally more profound and intimate level than the state, have been given the responsibility of providing for the well-being of their children. They name their children, feed, clothe, and shelter them, play with them, care for them when sick, and raise them to adulthood.
And at an even more fundamental level, parents love their children unconditionally, shaping their identity and their sense of self in an irreplaceable way. We would be appropriately aghast if the government tried to intervene and, for instance, name children or set itself up as a primary source of their existence and care.
If we do not see that education with the direct control and determination of parents is required, it may be an indication that we do not value education or parenthood enough.
A family's limited economic means, for instance, might provide a practical challenge to providing their students with the education they desire, but their right to access this kind of education still remains, and the state should help them overcome these difficulties as a matter of justice. That's precisely the point of education choice, to place the parent, not the state, in control.
During Catholic Schools Week, and just a few days after we have wrapped up our celebration of  National School Choice Week, we need to stop viewing choice as something to fear, but as an opportunity to focus on every child's need to be well educated in whatever setting suits them best: district, private, charter, home, or something yet to be imagined. We also shouldn't be afraid to redefine the terms of American education.
Public education should be about the education of the public, not preserving the monopoly of some schools to the detriment of the individual child, the family, and ultimately our society.