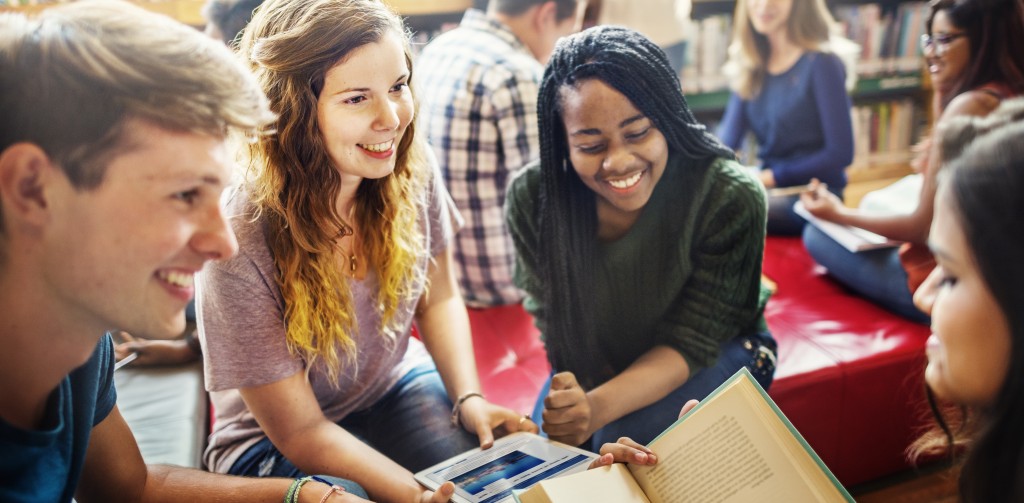 Editor's note: This commentary from former Florida Gov. Jeb Bush appeared Friday on wsj.com.
It shouldn't surprise anyone: I'm a proud Floridian.
It's the state I've long called home, where I raised my family and gratefully served two terms as governor. It's also why I'm proud to boast about a new bill introduced by the Florida legislature to scale and improve school choice in the Sunshine State.
Last month, Speaker Paul Renner introduced House Bill 1, which will make Florida's school choice program the most expansive, inclusive and dynamic in the country and will accelerate Florida's leadership in reimagining education.
Since I signed Florida's first statewide school choice bill into law 25 years ago, we've largely led the nation in education freedom. Since then, 31 states, as well as Washington and Puerto Rico, have enacted school choice policies, dramatically expanding the power of parents to exercise control over how their child's education is provided.
Yet despite having the nation's largest school choice program, we are beginning to trail other states in offering the most innovative solutions to students.
First, Arizona and West Virginia started nipping at Florida's heels. Even as Florida made important improvements and expansions to its programs, both of these states enacted universal education savings account programs, or ESAs, surpassing Florida's reach by delivering educational freedom to all families.
ESAs are a game changer. They empower families to personalize their children's education. Want to purchase an online math course? ESAs cover that. Extra books? ESAs allow for that. Tutoring to close learning gaps? That's an allowable ESA expense. Maybe your student needs a blended approach that includes private school tuition and educational therapies. An ESA has your back.
With these flexible and powerful accounts, education dollars are no longer exclusively used to fund systems. Instead, ESAs enable education funding to focus on helping to individualize each student's learning experience, giving every child his best shot at a great education and lifelong success.
There's a bona fide movement for educational choice and flexibility sweeping the nation. On Jan. 24, Iowa Gov. Kim Reynolds signed the Students First Act into law, making Iowa the first state this year to enact a school choice bill and becoming the third state in the nation to provide universal ESAs to families.
And only a few days later, on Jan. 28, Utah Gov. Spencer Cox signed school choice legislation into law. All told, bills to establish universal choice are moving in more than a dozen states, including Indiana, Ohio, New Hampshire, Texas and Virginia.
In Arkansas and Nevada, newly elected governors Sarah Sanders and Joe Lombardo have spoken boldly about ensuring their respective states will soon offer or expand school choice.
Oklahoma Gov. Kevin Stitt and newly elected State Superintendent Ryan Walters are committed to creating a universal ESA program for Sooner State families. In South Carolina, Gov. Henry McMaster and newly elected State Superintendent Ellen Weaver have committed to fighting to expand educational opportunity.
With the right leadership, a 21st-century vision and the resolve to put families first, these states in all parts of the nation are moving this student-centered movement into high gear. Even before the pandemic, parents were demanding more autonomy and greater control over their children's education.
The pandemic accelerated that by shining a light on deficiencies in our education systems. A February 2022 Real Clear Opinion Research poll found that more than 72% of parents supported school choice, including 68% of Democrats, 82% of Republicans and 67% of independents.
Educational choice is popular and empowering parents is the right thing to do. Pennsylvania's newly elected Democratic Gov. Josh Shapiro has said that traditional public schools can be funded alongside school choice. And he's right.
Nearly 200 years ago, when the industrialized school system we know today first emerged, it made sense to build massive schools that focused more on "averages" than individuals. For its time, assembly-line education mirrored the successful assembly lines of the unfolding industrial age. And aside from a few private schools, there weren't many available alternatives.
Today, the U.S. economy is far more advanced, and new options for education abound. So rather than accepting an education system designed to teach to the average, parents are rightfully demanding a system that is individualized and empowers each student to achieve his full potential.
For too long, public-education funding has worked primarily for the special interests that run school systems for their own benefit. Florida's HB1 is a game changer. Not only will it create the nation's largest ESA program, it will supercharge flexibility.
Best of all, this student-centered movement is the product of competition among states, free from the grips of special interests, bureaucrats and top-down federal mandates.
This benefits everyone by finally making public education work for the students and families it exists to serve.