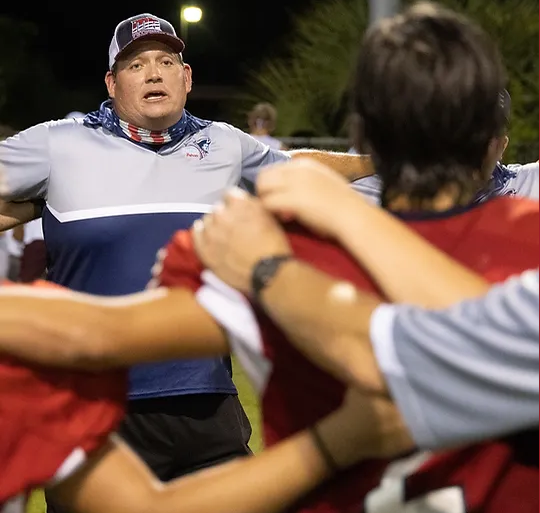 While transformational bills to expand education choice eligibility have taken center stage during the Florida legislative session, other measures that would affect those already participating in choice programs also are under consideration.
Some may not make it to the finish line before the end of the eight-week session, but at least one measure is already on track for approval.
Companion bills HB 225 and SB 190 would allow charter school students to play on private school sports teams and participate in private school extra-curricular activities.  Current law already allows homeschooled students to do this, and these bills would extend the same provisions to those who attend charter schools.
A recently approved amendment in the House Choice and Innovation Subcommittee also extended the provision to students enrolled in Florida Virtual School.
Under current law, if a specific program isn't available at a charter school, the only option for those students is to sign up for it at their zoned district schools. The proposed legislation would let charter students choose between the district school and or a nearby private school through a special agreement.
SB 190 is set to be heard on the Senate floor starting at 1:30 p.m. Thursday; HB 225 won final approval in that chamber on Friday and was sent to the Senate, where it is now in the Senate Rules Committee.
The bills were inspired by an incident last year in Vero Beach, in which a group of charter school students were forced off the Master's Academy varsity football team in the middle of the season of their senior year after someone complained.
The arrangement had been going on for years based on an interpretation of the law allowing homeschoolers to play for private schools. The Sunshine State Athletic Conference also overturned all of Master's Academy's victories at that point, though the private school ended up winning the championship.
"We were heartbroken," Wayne Smith, the head of schools at Master's Academy, told Florida Politics in January. "It hurt us, but more than that, it hurt these charter school boys who had nowhere else to play, nowhere else to go, and suddenly they were without a team — kicked off a winning team, nonetheless."
Smith, whose school has 45 high school students, said the charter students would be unlikely to make the team at their district high schools, "So, they come to us."
State Sen. Erin Grall, a Republican whose district includes Vero Beach, sponsored SB 190 and said the legislation would create consistency among all students who participate in different forms of education choice.
"The parent makes the decision not to send their child to the public school they're zoned for and instead chooses to send their child to a charter school," she said. "This lines up the homeschooling statute with the charter school statute … to fix it and make it more clear."