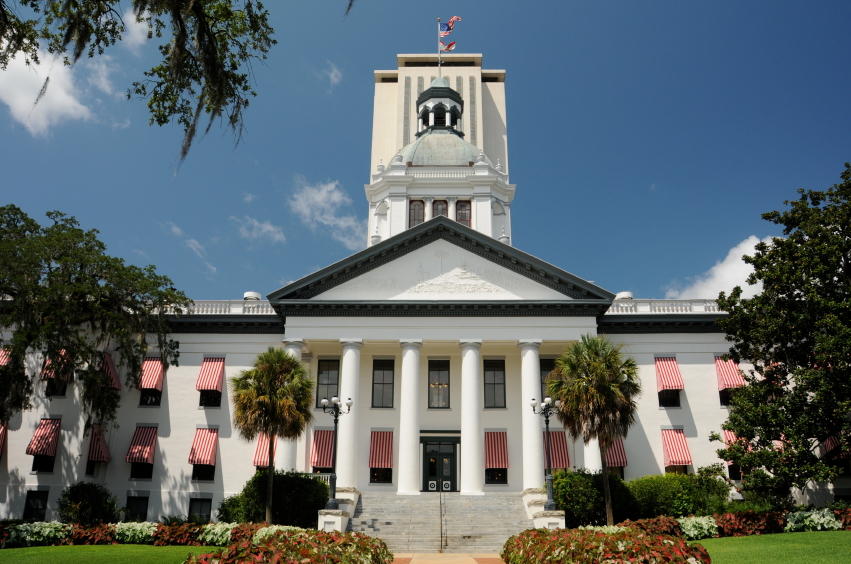 A bill that would grant education choice scholarship eligibility to all K-12 Florida students  which state Senate President Kathleen Passidomo called the "one of the most transformative bills in the history of the state," won final legislative approval today and heads to Gov. Ron DeSantis for possible signature.
HB 1, which the Florida House passed last week, also won final approval in the full Senate by 26-12 vote along party lines with Republicans in support. House Speaker Paul Renner, who made the bill a priority, came to the Senate chamber to watch the vote.
Despite the partisan vote, "this is not a Democratic or Republican issue," bill sponsor Sen. Corey Simon, R-Tallahassee, said in his closing remarks. "We are funding students in this state. The parents have spoken."
Opponents expressed concerns about cost, which the Senate fiscal analysis calculated at $646 million, and the House calculated at nearly $210 million due to differing methodologies. The Senate's proposed budget has set aside $2.2 billion for the program, with $350 million in reserve, according to state Sen. Keith Perry, R-Gainesville, chairman of the Senate Appropriations Committee on Education.
That money would be issued by the state rather than be passed through the state's school districts.
Like its Senate companion, which senators shelved on Wednesday to consider the House bill, HB 1, sponsored by Rep. Kaylee Tuck, R-Lake Placid, would make all the state's students eligible for the Family Empowerment Scholarship.
Unlike in the original law that established the Family Empowerment Scholarship program in 2019, the program as outlined in HB 1 would be open to all students regardless of income. However, families who currently receive scholarships and whose incomes fall below 185% of the federal poverty line would receive first priority, followed by those with incomes up to 400% above the federal poverty line.
Those with incomes above the 400% threshold would be last in line to receive any remaining funding.
Another provision in HB 1 requires that funding for the formerly income-based scholarships would first have to come from private tax credit donations that were previously used to fund the Florida Tax Credit Scholarship program before receiving money from state education funds.
In addition to expanding eligibility, HB 1 would convert traditional scholarship programs into education savings accounts. Such accounts take funds that would have been directed to an institution and allow parents to use them to customize their child's education.
Under the bill, the funds, expected to be around $8,000 per student depending on residency, can be spent on approved instructional costs, tutoring and fees for various exams in addition to private school tuition.
In addition, HB 1 also extends eligibility to homeschooled students, who would be classified separately from those whose families choose not to participate. Participating families would be under a "personalized education program" and would have to submit to an annual "sworn compliance statement" that would include various requirements such as taking a nationally norm-referenced exam or statewide assessment and report the results to the school choice funding organization.
(Step Up For Students, which manages the majority of state education choice scholarship programs, hosts this blog.)
The bill also would increase funding for the Family Empowerment Scholarship for students with Unique Abilities to eliminate the wait list, which currently stands at more than 9,000.
Besides expanding options for students, the bill also would relax some district school regulations identified by the Florida Association of District School Superintendents.
For example, the bill reduces hurdles to a five-year temporary teacher certification for anyone with a bachelor's degree and for those with two years of effective or highly effective service. The bill provides flexibility to school districts in setting salary schedules.
The bill repeals the requirement that public school students have one online credit to graduate from high school, which is not currently required in private schools. The bill also offers districts flexibility in facility costs for new construction and allows school districts to transport students in large vans as opposed to school buses if needed.
Simon said it's important to remember how the bill benefits public schools.
"We are funding our public schools," said Simon, whose wife teaches at a Title 1 public school. "My Democratic colleagues would not have a problem if this bill were $650 million or $6 billion if it were going to the public schools What they have a problem with is that this is the choice of the parent. That's what they have a problem with. It's not okay."
Simon, who said his mother moved him to another public school so he could have a better education, called the bill "a passion" and noted that some lawmakers who oppose it have their children in private schools.
"That's problematic," he said. "What we're seeing is my colleagues saying, 'we know what's best for your kids' … What this bill does is we put that back in the parents' hands."
Simon recalled the history of education choice in Florida, which Gov. Jeb Bush led more than 20 years ago.
"How did we get here? Well, I can tell you," he said. "We got here because for a time, we were okay with poor kids in poor neighborhoods staying in poor schools. And then we started to smarten up a little bit, and we said well, maybe we could help a little bit; maybe we should do something for those poor kids in their poor neighborhoods in those poor schools …
"Now is not the time to stop. We're going to put our foot on the pedal, and we're going to continue to push forward as we start the process of re-envisioning the education of our kids. And who's going to be driving the bus?
"Our parents."