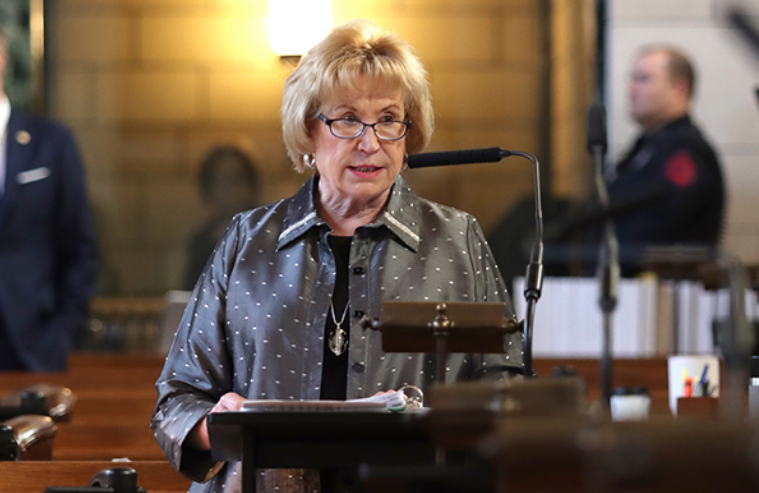 Editor's note: This commentary from Katie Linehan, national director of communications and marketing at the American Federation for Children, appeared Wednesday on washingtonexaminer.com. Linehan's mother, Nebraska state Sen. Lou Ann Linehan, is lead sponsor of the Opportunity Scholarships Act.
This week, the Nebraska Legislature is debating a school choice bill that would benefit all children, but especially those from lower-income families. This debate has been a long time coming and is a testament to the power of parents and advocates who have stood up against some of the wealthiest and most powerful interests in the state.
The fight for education freedom in Nebraska has been hard fought but slow-going for more than a decade. While school choice programs have blossomed in most other parts of the country, two states have held out: Nebraska and North Dakota.
To this day, Nebraska students are limited to their residentially assigned public schools with the hope of enrolling in better public schools with option enrollment — but only if there's room. For parents from underprivileged communities, who must fight every day to make sure their children have a chance to break the cycle of poverty, those options simply are not enough.
Some students from lower-income families have been fortunate enough to attend private schools thanks to private scholarships and the backbreaking work of their parents. But right now, these stories are anomalies. And until Nebraska breaks the education establishment's monopoly on the system, they always will be.
It's not a coincidence that Nebraska has resisted school choice even as other states dramatically expand it. Parents and advocates have had to face off against powerful organizations that use their virtually unlimited budgets to convince the public that Nebraska does not need school choice. Two organizations in particular, Nebraska Loves Public Schools and Stand for Schools, exist in large part to quell any effort to expand education options.
To continue reading, click here.