Editor's note: Among those who came prepared Thursday to speak to Florida lawmakers in favor of legislation that would make education choice more flexible for families were two parents whose children have benefited from the Florida Tax Credit Scholarship. Lance Ball and Rebeka Joseph, both of Tallahassee, want legislators to create education savings accounts to further expand options.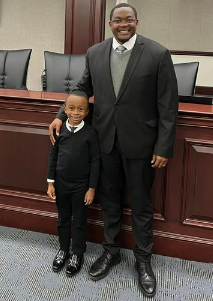 Hello, Chair Broxson and members of this committee. My name is Lance Ball, and I live here in Tallahassee. My son Ian is a kindergartener at Brownsville Preparatory Institute. I'm here today to ask you to support this great bill expanding educational choice options. 
Ian receives the Florida Tax Credit Scholarship. My wife and I are state employees and would not be able to afford the tuition without the help of the scholarship. We are "all in" on his education and are constantly thinking about new ways to sustain Ian's love of learning.  
We love Brownsville and the growth we've seen in our son since the beginning of the year. If the scholarship had flexibility in how its money could be spent, we would love to use it for things like afterschool academic enrichment programs. The scholarship has been a tremendous financial help to our family, and it's setting Ian up for his bright future. 
I ask that you make the current scholarship programs into education savings accounts, giving families like mine more flexibility in how they spend their children's education dollars. 
Thank you.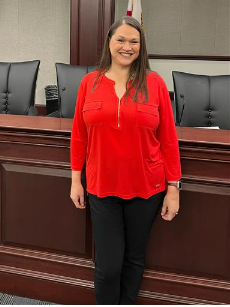 Good day, Chair Broxson and members of this committee. My name is Rebeka Joseph, and I live here in Tallahassee. I support Senate Bill 202 and want to share our family's education choice story. 
My twin daughters Eva and Leah are in the first grade at Cornerstone Learning Community. They both have Type-1 Diabetes. I chose Cornerstone because my daughters have compromised immune systems. They can't attend just anywhere. At Cornerstone, we have a smaller population of students and staff and policies that make me feel comfortable sending my daughters there.  
We receive the Florida Tax Credit Scholarship, and without it, we would not be able to afford tuition ourselves. Eva and Leah love Cornerstone and receive excellent one-one-one attention. I feel comfortable knowing they are safe, nurtured, and looked after closely at the school, so we don't have to worry as much about their health and safety. Having more flexibility in how we spend their scholarship dollars would be a significant bonus. 
Please pass this great bill so more families like mine can have more options in finding the best learning environment for their children that meets their unique needs.  
Thank you.