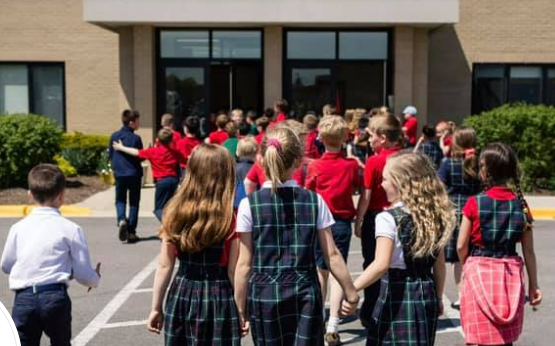 Editor's note: This commentary appeared last week on the website of the Independent Women's Forum, iwf.org.
This week, the House Subcommittee on Early Childhood, Elementary, and Secondary Education held its first hearing in the 118th Congress on "School Choice: Expanding Educational Freedom for All."
In his opening remarks, Subcommittee Chair Aaron Bean (FL) expressed optimism that school choice could be "the topic that can bring our body together." He went on to say, "If I'm wrong, or [the ranking member is] wrong, let's try to win each other over with the facts and debate as we go forward."
Unfortunately, ranking member Suzanne Bonamici's subsequent remarks showed that Chair Bean's hope was unrealized: "The majority has decided to use our first subcommittee hearing of the 118th Congress not to focus on how we can strengthen public education, but rather to promote school privatization programs disguised as school choice."
Bonamici supports "families having a voice in where and how they educate their children," but she believes that vouchers, tax credits, scholarships, education savings accounts, and charter schools are "antithetical" to the goal of "improvement and advancement of a public education that benefits all students."
The hearing consisted of a member panel and a witness panel. The member panel featured Rep. Warren Davidson (OH-08), Rep. Mark Pocan (WI-02), and Rep. Adrian Smith (NE-03).
Rep. Davidson praised H.R. 5, also known as the Parents Bill of Rights Act, passed by the House. He commented on his failed amendment to the bill that, if adopted, would have required local school districts that receive federal funds under Title I and Title II to hold an open enrollment period for children inside and outside of that school district.
Overall, he encouraged legislators to fund students through parents rather than schools because every child's needs are different.
The "second all-star panel"—in the words of Chair Bean—featured the Hon. Luke Messer, former member of Congress and president of the Invest in Education Foundation; Derek Black, law professor and Ernest F. Hollings Chair in Constitutional Law at the University of South Carolina; Denisha Allen, senior fellow at the American Federation for Children; and Lindsey Burke, director of the Center for Education Policy at the Heritage Foundation.
To continue reading, click here.