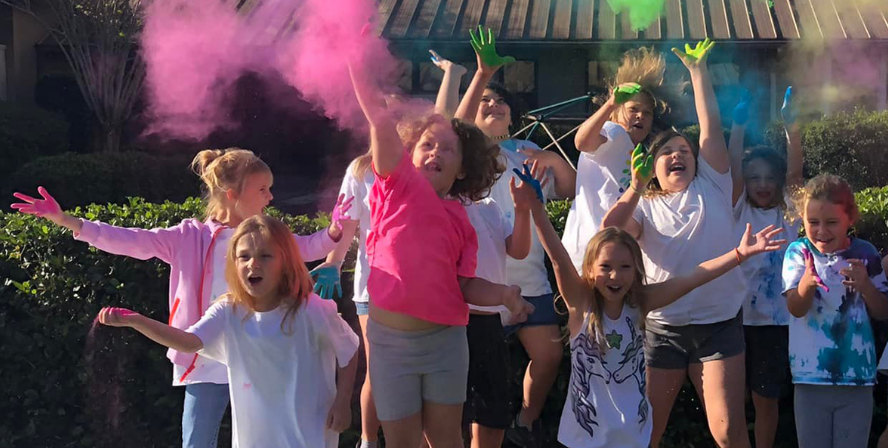 Editor's note: This article appeared Monday on the74million.org. To read reimaginED's feature story on CREATE Conservatory, click here.
When Nikki Duslak's son repeatedly returned home from school traumatized from what he learned that day, she knew something had to change. To challenge Avery, who was then five years old and learning beyond his years, the school placed him in a classroom with older students — as old as 13.
But the lessons — like ones about slavery, persecution and the Holocaust — would bring Avery to tears and give him nightmares.
While Duslak told school officials that her son wasn't emotionally ready, even though he was academically advanced, the school wasn't able to offer an alternative.
So Duslak, who spent nearly a decade teaching in central Florida public schools, decided that she was going to start her own school, just for Avery, and other children like him who needed alternative ways of learning a rigorous curriculum.
"This journey literally started with a bottle of wine and the book Nonprofit [Kit] for Dummies — it's a real thing — and I just started reading," Duslak said. "And I thought, I don't know how, I don't know how I'm going to do this, but I'm going to do it."
After a long, arduous process of creating a 501(c)(3) that was further complicated by a government shutdown at the end of 2018 into early 2019, Duslak's nonprofit became official by the end of that year. She opened the doors to CREATE Conservatory in the spring of 2020 — with seven students and at the onset of the COVID-19 pandemic.
While CREATE was already in the works before the pandemic, the global crisis steered numerous states to create or expand school choice programs that gave families more flexibility to decide how their children are educated. Florida currently has a bill that seeks to further extend its already diverse school choice programs.
To continue reading, click here.