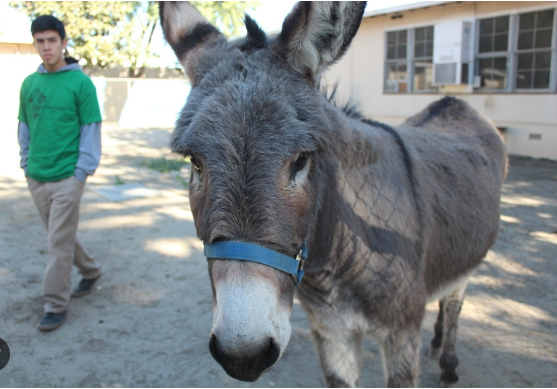 Magnet Schools of America, a national nonprofit education association that represents more than 4,340 magnet schools serving nearly 3.5 million students across 46 states and the District of Columbia, named two Florida educators as awards recipients at the 2022-23 National Conference on Magnet Schools.
Pasco County Schools superintendent Kurt S. Browning is the association's School District Superintendent of the Year. Browning has been the driving force behind an education choice transformation in the district, implementing innovative magnet programs at all grade levels.
The group praised Browning for providing the appropriate support to ensure quality, equity, and success for the district's magnet programs.
The association's website notes that leadership, commitment, and involvement are the three descriptors that capture the essence of what the group seeks in candidates for MSA Superintendent of the Year. Eligible candidates must have served as superintendent within the district in which they are being nominated for two years; must be a member of Magnet Schools of America at the time of nomination; and must include a letter of nomination in their application packet.
The organization named Daniel Mateo, an assistant superintendent for Miami-Dade County Public Schools, National Magnet School District Administrator of the Year.  The group praised Mateo for his deep understanding of the unique needs and challenges of magnetMSA, a national nonprofit professional education association whose members are schools and school districts.
Nominees for Administrator of the Year must embody leadership, support and community. They must have served as a district level magnet administrator for a minimum of two years and be an active member of Magnet Schools of America at the time of nomination.
"These awards are a significant achievement for all magnet schools," said Ramin Taheri, CEO for Magnet Schools of America. "All of our award recipients competed with a large number of schools and individuals. We are honored to have acknowledged their great work."
Other 2022-23 award recipients include:
North Hollywood High School Zoo Magnet, Los Angeles Unified School District, Los Angeles, Calif.: Dr. Ronald P. Simpson Merit Award of Excellence
University Avenue Aerospace, Children's Engineering, and Science Elementary, Anoka-Hennepin School District #11, Blaine, Minn.: Donald R. Waldrip Merit Award of Excellence
Washington Gifted & Talented Magnet Elementary School, Wake County Public School System, Raleigh, NC: Elementary Magnet School Merit Award of Excellence
Cashman Middle School, Clark County School District, Las Vegas, Nev.: Secondary Magnet School Merit Award of Excellence
PS 55Q, The Maure Magnet School of Communication Arts, Technology and Multimedia, NYC Community School District 28, Richmond Hill, NY: President's Magnet School Merit Award of Excellence
Park Urban Planning and Community Development Magnet Elementary School, Los Angeles Unified School District, Chatsworth, Calif.: New & Emerging Magnet School Merit Award of Excellence
Richland School District Two, Columbia, SC: District Award for Magnet Sustainability
Emily Eberlin, Muller Road Middle School, Richland School District Two, Columbia, SC: National Magnet Teacher of the Year
Joy Abernathy-Dyer, Villa del Rey Creative Sciences and Arts Magnet School, East Baton Rouge Parish School System, Baton Rouge, LA: National Magnet School Principal of the Year