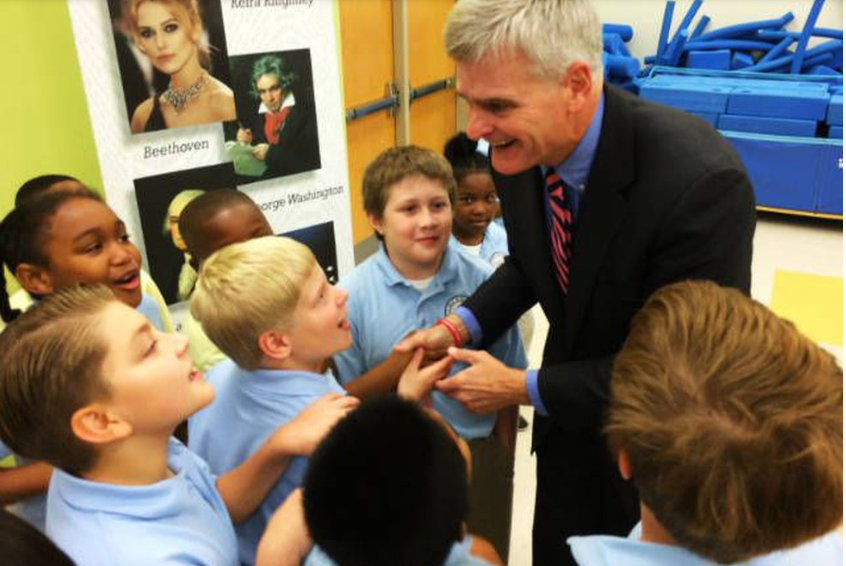 Two U.S. senators, one Republican and one Democrat, on Tuesday introduced the Equitable Access to School Facilities Act, ensuring access to public property and providing federal grants to states for charter school facilities.
Available from the federal Charter Schools Program, the grants can be used by charter schools to acquire and renovate existing facilities, cover ongoing facilities costs, or create a reserve fund for future acquisition, renovation, or maintenance.
"Charter schools often provide a valuable option for parents looking to meet their child's educational needs," said Sen. Bill Cassidy (R-La), ranking member of the Senate Health, Education, Labor and Pensions Committee. "This legislation improves the learning environment for these students to help them succeed."
"Every student deserves access to a high-quality education that prepares them for future success," said Sen. Michael Bennet (D-Co.). This bill invests in charter schools and gives them additional tools to support students of every background."
The day before introducing the act, Cassidy, Bennet, and Sen. Tim Scott (R-SC) brought a resolution celebrating National Charter Schools Week and commending charter schools for their contributions to education.
Nina Rees, president and CEO of the National Alliance for Public Charter Schools, praised Cassidy and Bennett for introducing the act, saying it will strengthen the Charter Schools Program so that it can remove the financial barriers to opening new charter schools and expanding existing high-performing charter schools.
"Public charter schools are an essential part of America's public education system, and students who attend these unique public schools deserve access to facilities equal to their peers at district public schools," Rees said.
"Lack of access to appropriate facilities restricts the growth of charter schools, limiting their ability to meet parental demand. Plus, without dedicated facilities funding, resources that are dedicated to academic programming and student services must be used for facilities."
Nearly one year ago to the day, Bennett and Scott, along with Sen. Dianne Feinstein (D-Calif.) and a group of their colleagues wrote to Secretary of Education Miguel Cardona expressing their concern about a proposed rule from the Department of Education that they believed would jeopardize charter schools and limit families' education options.
"During the 2020-21 academic year, nearly 240,000 new students enrolled in charter schools, representing a seven percent growth as compared to the previous academic year," wrote Bennet. "This clearly demonstrates how critical the [Charter Schools Program] is, as it is the only federal program dedicated to supporting the creation of new public charter schools, replicating high-quality public charter schools, and disseminating information about effective practices within charter schools."
Additional signers on the letter were Cassidy, Sen. Cory Booker (D-NJ), Marco Rubio (R-Fla.), and Richard Burr (R-NC).