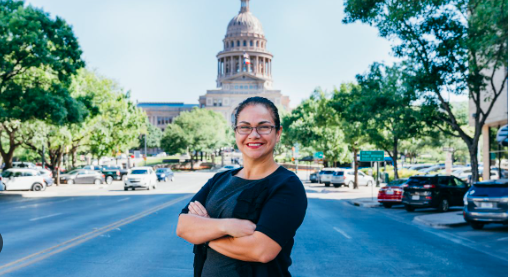 Editor's note: This article appeared Monday on tn.chalkbeat.org.
Penny Schwinn will step down as Tennessee's education chief at the end of this school year and be replaced by a former Texas administrator who currently oversees policy for the Jeb Bush-founded advocacy group ExcelinEd.
Lizzette Gonzalez Reynolds will become the first Hispanic American to lead Tennessee's education department when she starts her job on July 1.
Meanwhile, Schwinn told reporters Monday that she plans to continue living in Tennessee and will share her next venture at a later date.
"It's just the right time for me and my family," said Schwinn, a mother of three young children, about leaving after more than four years as education commissioner.
The changes, announced Monday by Gov. Bill Lee, come at a critical time for the state's 1 million public school students and just a few months into the second term of an administration that has been one of the most active in history on changing education policies.
Tennessee is shifting to a new education funding formula, enforcing a controversial new third-grade retention policy for struggling readers, operating large-scale tutoring and summer learning programs to help students catch up from the pandemic, expanding its private school voucher program to a third major city, and fortifying its school buildings after a Nashville school shooting left six people dead on March 27. Replenishing Tennessee's teacher supply is also a priority.
In Reynolds, Lee has chosen a leader who is heavy on political and policy experience but who has little to no experience leading a classroom. In conjunction with her appointment, she will actively work toward her Tennessee teaching license.
"The governor has full confidence in her ability to serve Tennessee students, families, and teachers," said Jade Byers, Lee's spokeswoman.
Reynolds graduated in 1987 with a political science degree from Southwestern University in Georgetown, Texas, before embarking on nearly three decades of policy and legislative work in education at the state and federal levels.
To continue reading, click here.