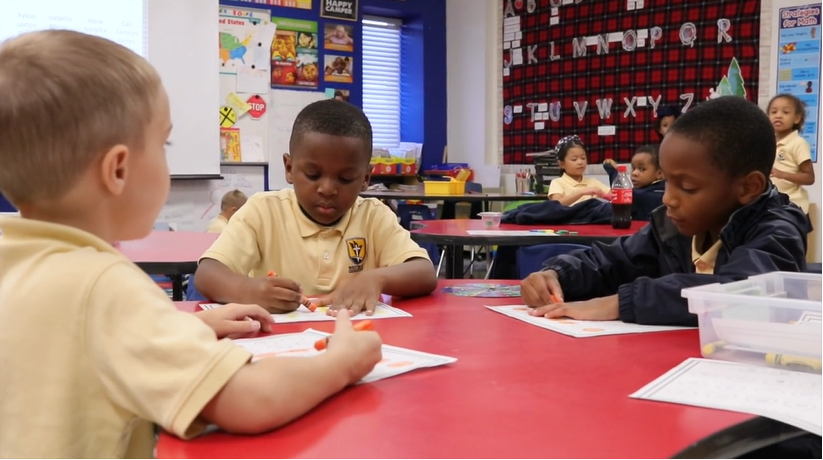 Editor's note: This article appeared Sunday on texastribune.org.
Gov. Greg Abbot on Sunday said he would veto a toned-down version of a bill to offer school vouchers in Texas, and threatened to call legislators back for special sessions if they don't "expand the scope of school choice" this month.
"Parents and their children deserve no less," he said in a statement. His dramatic declaration came the night before the House Public Education Committee was scheduled to hold a public hearing on Senate Bill 8, the school voucher bill. That measure passed the Senate more than a month ago but has so far been stalled in lower chamber as it lacks sufficient support.
The committee is set to vote Monday on the latest version of SB 8, authored by Sen. Brandon Creighton, R-Conroe, which would significantly roll back voucher eligibility to only students with disabilities or those that attended an F-rated campus. This would mean that fewer than a million students would be eligible to enter the program.
Abbott doesn't believe the revised version does enough to provide the state with a meaningful "school choice" program. Since the start of the legislative session, Abbott has signaled his support to earlier proposals that would be open to most students.
The governor also said he has had complaints over the new funding for the bill, saying it gives less money to special education students. It also doesn't give priority to low-income students, who "may desperately need expanded education options for their children," he said.
The centerpiece of the original Senate bill was "education savings accounts," which work like vouchers and direct state funds to help Texas families pay for private schooling.
The version approved by the Senate would be open to most K-12 students in Texas and would give parents who opt out of the public school system up to $8,000 in taxpayer money per student each year.
Those funds could be used to pay for a child's private schooling and other educational expenses, such as textbooks or tutoring. But that idea has faced an uphill climb in the House, where lawmakers signaled last month their support for banning school vouchers in the state.
To continue reading, click here.