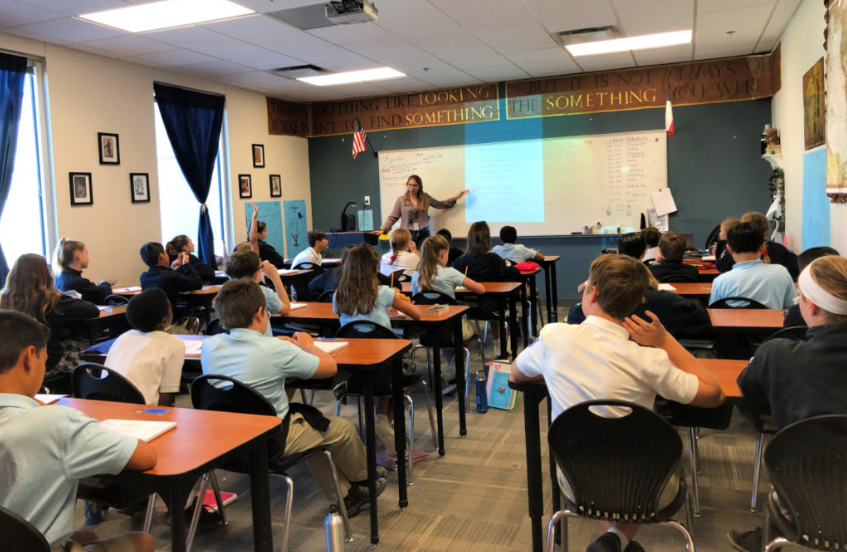 Editor's note: This analysis from Cassidy Syftestad, a doctoral academy fellow in the Department of Education Reform at the University of Arkansas, and Albert Cheng, an assistant professor in the Department of Education Reform at the University of Arkansas, appeared Thursday on The Fordham Institute's website.
Recent shifts in enrollment patterns across Texas school sectors have gone in one direction—out of traditional public schools. Within those shifts, a disproportionately large swath of students has left for classical charter schools.
These trends reflect a wider renaissance of classical schooling across the United States. Parents from all manner of backgrounds increasingly sought out classical schools during the pandemic, but also beforehand. And that trend appears to be continuing.
In a new report, we use data from the Texas Education Agency and the National Center for Education Statistics to uncover exactly how much classical charters have grown in Texas since 2011 and the reasons behind such growth.
Texas is home to several classical charter schools. Great Hearts, Valor, and ResponsiveEd operate networks throughout the state. Other classical charters such as Houston Classical and Trivium Academy, though not part of larger networks, are well known in their respective communities.
What do these schools have in common? As Jennifer Frey explains on the Flypaper blog:
On this model, to become educated is, at least in part, to become a person of good character—to become habituated into recognizable patterns of correct thinking, acting, and feeling so that one is disposed to judge and choose well on the whole, in order to live a purposeful and meaningful life that contributes to the common good.
As depicted in Figure 1, Texas's charter sector has grown dramatically in the past decade. However, the most prolific growth within the sector appears to be concentrated among classical charter schools. While enrollment in other Texas charters doubled between 2011 to 2021, enrollment in Texas classical charter schools increased nearly sevenfold to 20,000 students over the same period. Several thousand students remain on waitlists for seats in them.
The classical charter sector also grew along ethnic lines, with the most pronounced increase for Asian American (a thirteenfold increase) and Hispanic students (a ninefold increase).
To continue reading, click here.