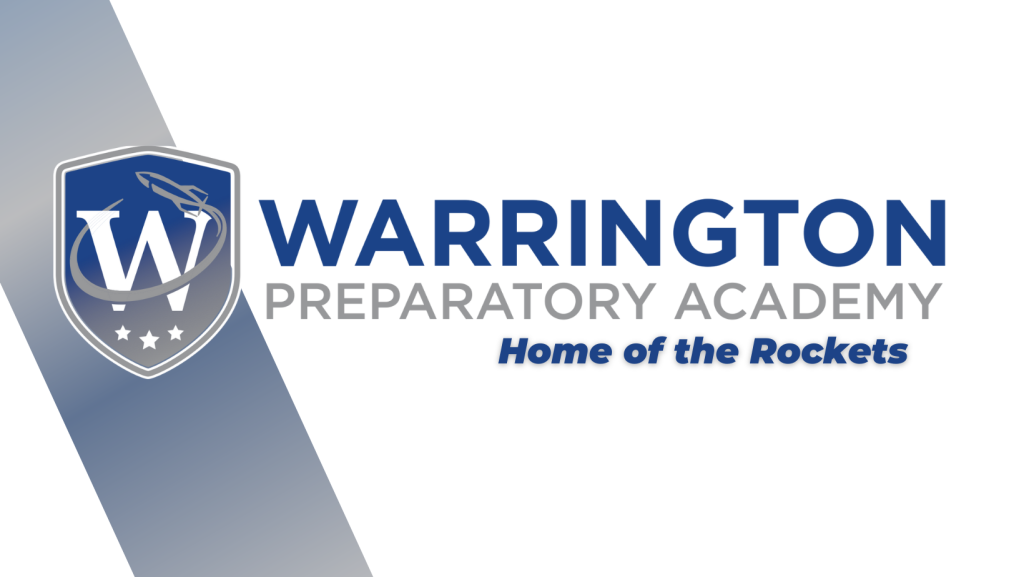 With the start of classes just weeks away, Florida's top education officials finally got some good news about the progress of a charter school's efforts to turn around a persistently struggling school in Escambia County. 
With a long-delayed contract in hand, officials with Charter Schools USA told the state Board of Education they had hired nearly two-thirds of the staff they will need to welcome students to the newly rechristened Warrington Preparatory Academy.  
They are now convening teachers for three weeks of training and culture-building before the first day of school. 
"We truly believe that on the first day that students do come back, they are going to come into a welcoming environment that they deserve and that they can be successful in," said Eddie Ruiz, the state superintendent for the charter management company, which operates 90 schools across five states and 60 in Florida. 
Warrington Middle School struggled with low test scores for more than a decade and is now the latest school to be brought under new management by a charter school organization tasked with turning around its low performance.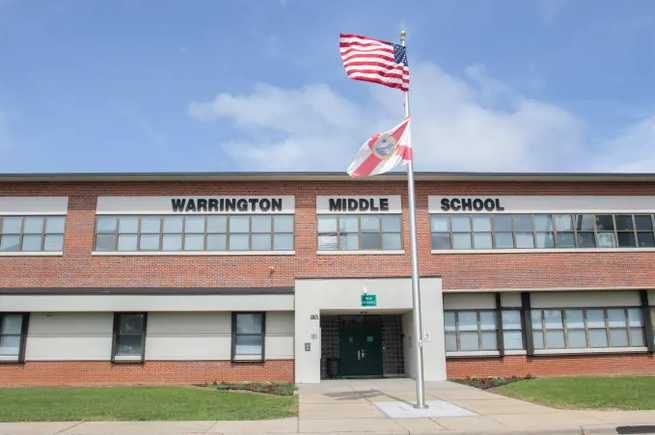 After a months of stalled contract negotiations that drew threats from the state Board of Education members to launch an investigation and withhold district leaders' salaries, the local school board approved the agreement for Charter Schools USA to take over Warrington on May 16. 
The timing gave Charter Schools USA a tight window to hire staff, reassure parents, and enlist community supporters.  
Ruiz, a top leader with the South Florida management company, was sent to the Panhandle community as a "boots on the ground" presence. He said the company has prioritized renovations, repainted the building inside and out, cleaned and waxed the floors, and refurbished the gym. 
The company has also hired a new principal, curriculum specialist and social workers "right off the bat" and filled 47 of 72 open positions, Ruiz said.  
Education Commissioner Manny Diaz, Jr. and state board members pressed Ruiz for a contingency plan in case some positions remain unfilled when school starts Aug. 10. On its website, the school touts a $12,000 salary premium for new teachers compared to the surrounding school district. 
"People are coming from all over the state and from nearby states to be a part of the changes happening at Warrington Prep," Ruiz said.  
He added that the company immediately reached out to parents to let them know about the new school, which will house grades six through eight this year and later be converted to serve students in kindergarten through eighth grade. 
"There was a lot of confusion as to what had happened," Ruiz said. He said they expect to have at least 660 students when classes resume. 
State board members praised Ruiz and the company's efforts so far but expressed a desire to continue monitoring the situation closely. They asked for another update in October and indicated they would be watching with interest when the school reports students' fall and winter progress monitoring test results. 
Board member Ryan Petty called the update "fantastic news" and recalled the concern he felt during a fact-finding visit to Warrington Middle School. 
"I cannot get those images out of my head," he said. "(Students) deserve better than they were receiving at that point."