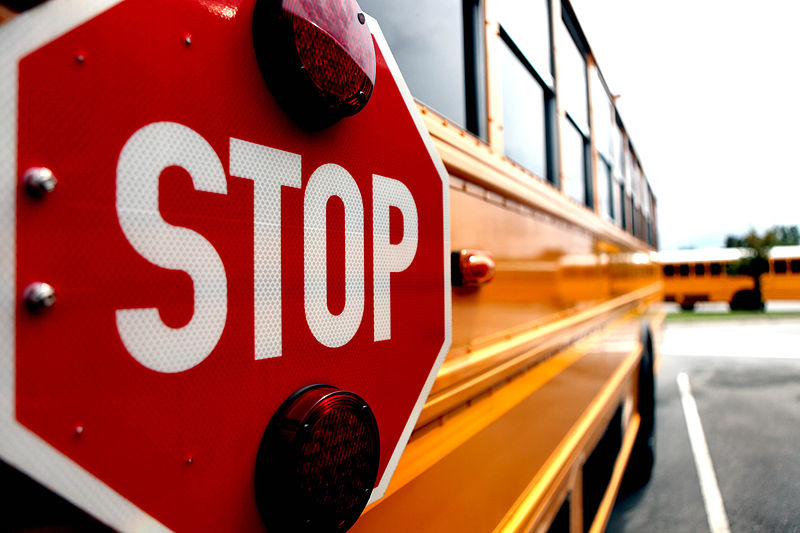 Each weekday morning feels like a new nightmare. 
The Echo Dot alarm goes off at 4:55 a.m. so my husband can make sure our son wakes up in time to make it on time to high school.  
Morning bell: 7:06 a.m.  
We flip on the overhead bedroom light and start the wakeup warnings.  
It's a process. The lump under the covers doesn't budge as the warnings take on a more threatening tone. The bus departs at 5:59 a.m. 
Our bleary-eyed teenager gets up at the last possible minute, skips breakfast and grabs an energy bar as he gets in the car for the mad dash to the bus hub.  
The stakes are high.  
If he misses that bus, it leaves mom or dad on the hook to drive him to school, which is outside our attendance zone. It's an hour round trip for us if we are lucky enough to arrive before peak car line time.  
On days when the bus runs late, mom or dad are still on the hook. Education is a huge deal in our family and missing even a few minutes of first period is unacceptable. We count ourselves fortunate with our flexible remote work schedules to be able to make that sacrifice, as inconvenient as it is.  
We know that financial situations and job schedules leave some parents with no other options, putting their kids at risk of falling behind because they miss valuable instruction time.  
It's unfair, but solutions have been elusive.  
Blame the broken system
Getting to school on time wasn't always such an ordeal. 
Until 2021, all Pasco County high schools started at 7:30 a.m. Sleep research shows that's still too early for teens. Their circadian rhythms keep their eyelids from feeling heavy until about 11 p.m. Students in rigorous specialty programs such as Cambridge, dual enrollment or International Baccalaureate, which my son is in, get hit hardest due to homework loads that keep them studying until the wee hours. 
Last year, plagued by a severe shortage of bus drivers, our school board approved new start times at all the schools so fewer drivers could cover more routes.  
Though the situation smoldered for years nationally before COVID-19 became part of our collective consciousness, the pandemic caused a surge in demand for commercial drivers and turned It into a five-alarm fire. 
 Our son's school got placed into the first of a new four-tier bus route system. Some other schools, mostly elementary, got their start times pushed to 10:10 a.m. The changes wreaked havoc with work schedules, bedtimes and wakeup times for all families, disrupting even those who didn't depend on the bus.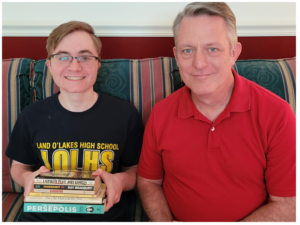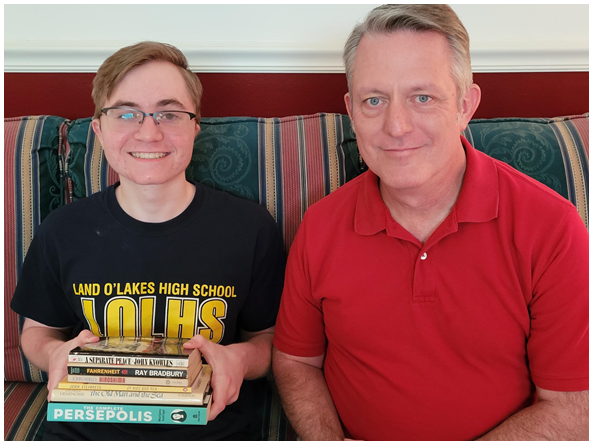 Officials told upset parents that they disliked the changes, too, but saw no other way but to make do with fewer drivers as they struggled to attract people willing to transport sometimes unruly students and work a split shift for $15 an hour. 
No one mentioned that the shortages were symptoms of a broken, antiquated business model that was created before World War II. I heard no calls for a need to scrap the old system and build a 21st century system capable of serving students in the era of school choice and customized education. That's likely because yellow school buses, driven by licensed commercial drivers, are the only option available to districts under Florida law. 
Neither did I hear anyone discuss looking at other states, particularly Arizona, which has a reputation for innovation. 
"Public school transportation is expensive, bureaucratic, and cumbersome," wrote Emily Anne Gullickson, founder and CEO of A for Arizona, a nonprofit organization that seeks to solve education issues with best practices from the business community. "Needless to say, changes to our K-12 public transportation system are long overdue. But rather than put a Band-Aid on a failing system, Arizona chose to move forward in the 2021 legislative session with meaningful change prioritizing equity and opportunity." 
The result was the Arizona Transportation Modernization Grant Program, authorized by the state and administered by A for Arizona's Expansion & Innovation Fund. The program gives schools, local governments and organizations the opportunity to reimagine public school transportation. 
The first year, $20 million of state and federal funds were granted as seed funding to the best proposals that meaningfully improved access to safe and reliable transportation for districts offering open enrollment or public charter schools as well as submissions that supported efficiency and broader K-12 innovation.  
Funded projects included Black Mothers Forum's carpooling app, a partnership between local school districts and its Boys & Girls Clubs to use the nonprofit's mini-buses, while another partnered with third-party provider HopSkipDrive to scale ridesharing for students who needed customized solutions. 
This year, an additional $14 million in grant funding has been approved. 
Education choice legislation offers hope for district schools
Florida approved landmark legislation this year to establish universal eligibility for education choice scholarships. Not surprisingly, that part of the bill grabbed the media spotlight. What didn't get covered was the part of the bill that mandates relief to public school districts of "the most onerous regulations." In selling the bill, lawmakers said it would help ensure a fair playing field in the competition for students' education dollars. 
Among the list of provisions:  the ability for districts to use alternative means to get students safely to school. That doesn't mean the big yellow buses will go away, state Sen. Corey Simon said during committee meetings. However, it would relax the mandate that the yellow bus system is the only allowable method, allowing districts to find solutions that make the most sense for each situation. 
The bill drew praise from former state Sen. Bill Montford, a former public school superintendent who is now CEO of the Florida Association of District School Superintendents. 
 "We want our schools to be the first choice for parents, not the default choice, and to do that we need to reduce some of the outdated, unnecessary, and quite frankly, burdensome regulations that public schools have to abide by," he said. 
That flexibility will be critical as school districts prepare to comply with another new law, HB 733,  which requires later start times for all middle and high schools by 2026, because it's clear that more advertising and job fairs offer no permanent fixes. 
None of this will happen in time to help my son and other members of the Class of 2024, but I take comfort in the fact that 8 a.m. is the earliest start time for most college classes. 
After years of setting alarm clocks for 5 a.m., it'll feel like sleeping in.