The number of Florida families choosing home education jumped nearly nine percent last school year.
The new numbers, based on registration data kept by districts and reported this summer by the state Department of Education, suggest that while the dramatic jump in homeschooling at the height of the pandemic appears to have slowed, the trend is still moving in one direction: up.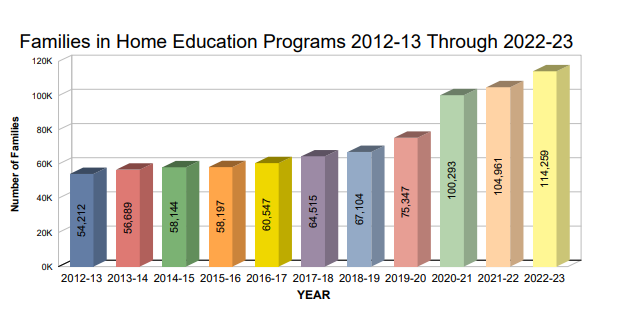 Reliable estimates of homeschooling participation are notoriously difficult to come by. These numbers are based on the number of families who registered with their districts as homeschoolers, as required by Florida law.
There is one quirk in the data. While the number of families choosing to homeschool jumped at a relatively high rate, the number of participating students leveled off, growing by just 1.4 percent.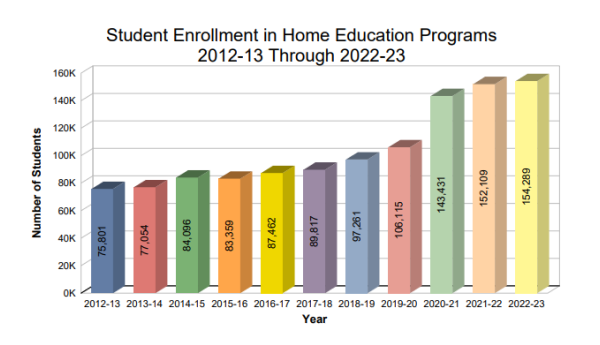 Reasonable people can debate whether the number of families choosing to homeschool or the number of students participating is the more relevant data point. If you have thoughts, please send them my way.
Some learning options that look or feel like homeschooling may not be reflected in these numbers. They do not include students who enroll full time in online public schools or students who enroll in private schools that support learning at home.
Next school year, students will have the option to enroll part time with their local school districts. And students receiving state educational choice scholarships will have the option to enroll in "personalized education programs" that allow them to mix and match different learning options without attending a single school full time.
It's a safe bet that in the coming years, new options will mimic some flexibilities of homeschooling, while remaining legally distinct. Many traditional homeschoolers prefer to keep it that way.
This blurring of the lines means homeschoolers' impact on the overall education landscape may be growing faster than homeschooling itself, as measured by official statistics.