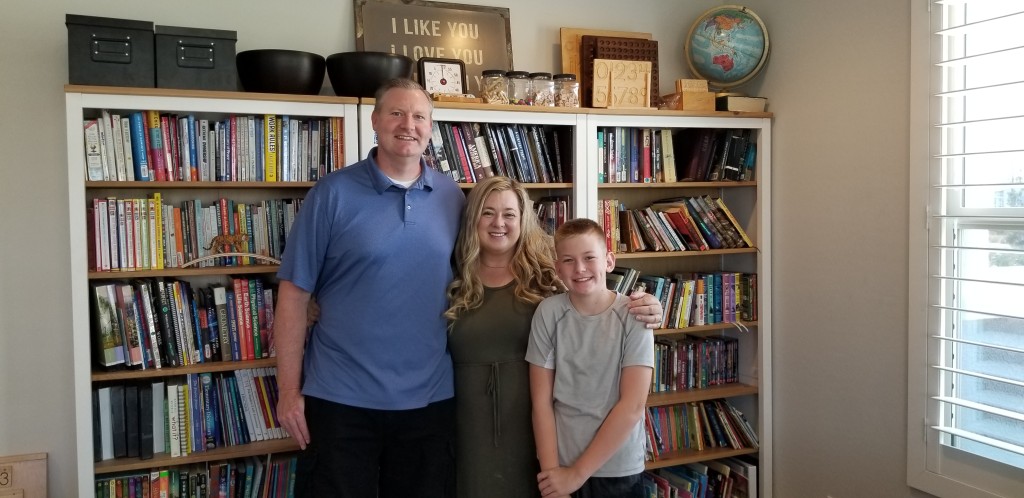 In Arizona, an education entrepreneur can't open her microshool because of zoning codes that bar private schools, but not public schools, from operating in residential areas.  
In Nevada, a retired Navy officer and engineer who holds two college degrees is being told he can't open a secular private school because state occupational license rules require a teaching degree or a teacher or administrator license but exempt religious schools. 
"It's all super arbitrary," said Jon England, education policy analyst at Libertas Institute, a Utah libertarian think tank that supports rule changes to make it easier for new forms of education to flourish.  
England has heard it all, from rules that classify private schools as businesses and limit their ability to locate in certain areas, only to apply stricter school occupancy requirements when they try to open in locations built for businesses, as well as and  those that allow religious instruction but bar secular education in the same building. 
"So, 10 kids can go to Sunday school, but teach a math class to the same 10 kids, and you've now violated occupancy," he said. "It's silly things." 
England met last year with a dozen education entrepreneurs who cited  zoning and occupancy rules as their biggest hurdles. 
One of them, Paul Tanner, shared the back-and-forth he endured with city officials before being allowed to open his school, Choice Academy. He initially wanted to open his school in a residential area, but city officials told him that he was a private business, which zoning did now allow there. He found another location at a small office building, only to have city officials inspect the building as if it were a school and apply stricter rules. 
Despite the demand for alternatives to traditional education sparked by many state legislatures' recent establishment or expansion of education choice, England said school founders have found little relief from barriers put up by local governments. 
"It's still a big issue," said England, who thinks the number of discouraged entrepreneurs is greater than people think. "A lot of those we talked to are the ones who fought and kept going. I have no idea how many started and ran into so many barriers and said it's not worth it and gave up." 
Though startups have made most of the headlines lately, they aren't the only ones encountering stumbling blocks put up by local governments.  
Traditional private schools, which were not always included in relief legislation passed for charter schools, still must struggle with zoning and occupancy codes that can require costly renovations. 
Steve Hicks, chief operating officer for Center Academy, which operates 11 Florida college prep schools for students with learning differences, said he had to overcome many obstacles over the years.  He recalled easily opening a school, only to have the fire marshal come back a year later and require adjustments to doors because new fire codes prohibited doors that opened into hallways. 
The school had to spend $25,000 to recess all the doors. At another school, he had to raise the floor 21 inches soon after moving in because the floodplain maps had changed. 
 Still, Hicks said some local government rules are critical to health and safety. However, he said he sees no reason that private schools shouldn't be provided the same land-use exemptions that Florida charter schools receive and that were extended last year to private –tutoring centers serving up to 25 students. 
"Not all private schools can go buy 20 acres of property to build their schools," he said. 
England said education choice supporters backed a bill last year that would have granted the same relief to privately run microschools that Utah charter schools received a decade ago. That legislation allowed charter schools in every zone, though cities can require setbacks, traffic studies and other conditions. The microschool version failed to pass the Senate, but supportive lawmakers plan to bring it up again when the legislative session begins in January. 
Passage would put Utah's policies on par with Wyoming, which in 2019 passed a law requiring local governments to apply the same rules for public school zonings to private schools.  
 The State Policy Network has also put out a report on ways states can encourage education entrepreneurship. Recommendations include easing zoning restrictions and creating "innovation tracks" for licensing. 
As founders in states that lack relief wait on reforms, some, like Tia Howard of Arizona, are receiving help from the Institute for Justice, a public-interest law firm that defends education choice policies and education entrepreneurs. Institute attorneys recently sent a letter asking Pinal County officials to allow her microschool in a rural area near Mesa or face a possible court challenge. 
 "We understand that most zoning regulations were written without regard to the existence of micro schools," the letter said. "But micro schools are here now, and they are here to stay."