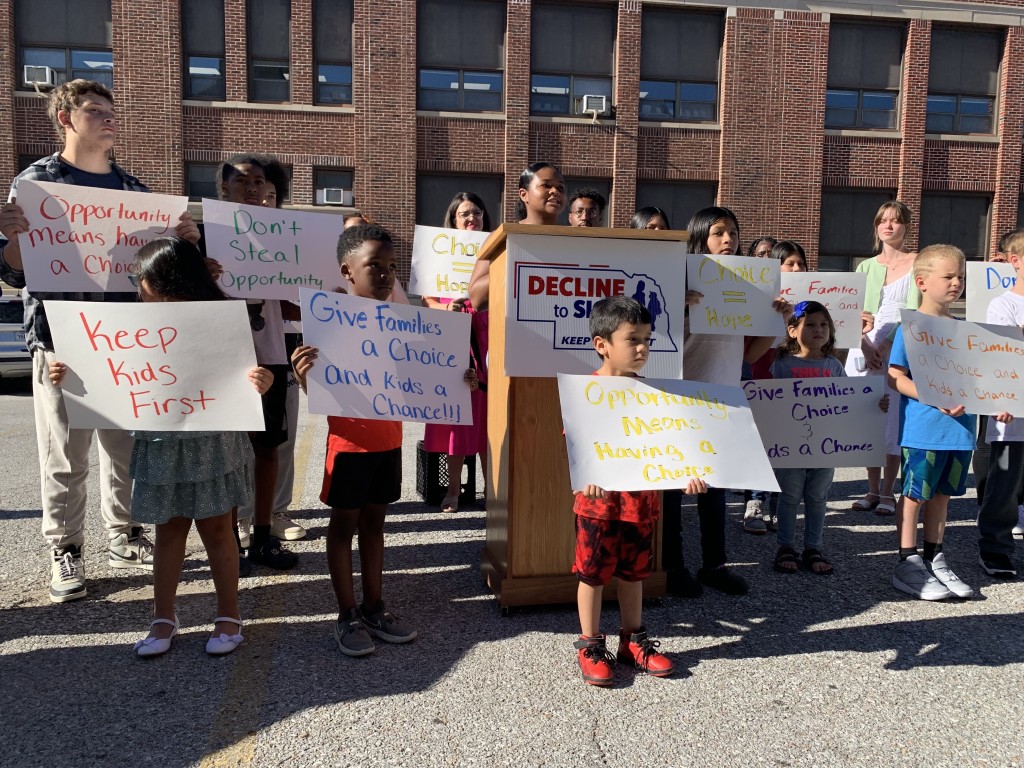 The big story: Opponents of Nebraska's first K-12 school choice scholarship program that would allow the state's neediest families access to the school that best fits their child's needs say they have collected 117,000 petition signatures, enough to put the measure on the 2024 ballot.
Yes, but: Despite claims of victory from the teachers union-backed Support Our Schools, the petition campaign fell short of reaching the threshold needed to suspend the program. That means the program can get up and running for the 2023-24 school year.
How it works: The law creates a dollar-for-dollar state tax credit for individual and corporate donors to scholarships that state lawmakers prioritized for low-income families, similar to the program that has existed in Florida for more than two decades. The state has capped the program at $25 million a year for three years. For context, the state spends $1 billion per year on district schools.
Heat advisory: Opponents will be trying to repeal the program on the November ballot, just months after the first scholarship families reap the benefits of school choice. The timing could create more intense exchanges as both sides try to sway voters. Last year, Keep Kids First Nebraska, a group formed to support the law, accused SOS of spreading misinformation about the program. In a statement released Wednesday on X, formerly Twitter, the group pledged to keep up its campaign.
They'll be back: A group of now battle-tested young advocates who benefited from school choice scholarship programs themselves pledged a return to the Cornhusker State next year to help save the new program despite being taunted by opponents and tailed by police while volunteering as signature blockers over the summer.
"I don't believe we should just give up on Nebraska's families," said Jayleesha Cooper, a student at the University of Chicago and a member of the American Federation for Children's Future Leaders Program.
Originally from Nebraska, Cooper used a privately funded scholarship fund to attend Catholic schools and become the first in her family to attend college. "Many people who signed the petition weren't fully aware of what they were doing, so I believe it is a matter of continuing to educate people so they can make an informed vote."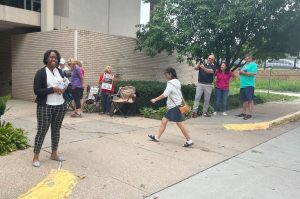 Myles Slade-Bowers and Sherlean Roberts, Black college students who left a jazz concert after noticing a group of police officers standing behind them, said they won't be silenced despite the harassment they experienced during the petition drive. For them, school choice is a matter of conscience.
"I'll be willing to do anything and everything because Nebraska needs it," said Roberts, who attended charter schools in Wisconsin and is now a student at Marquette University. She acknowledged the possibility of "difficult conversations" with SOS supporters, whose paid petitioners were overheard telling voters that the program benefited the wealthy.
"Any time you are involved in social justice, there are going to be those types of situations, and now that I've dealt with it, I won't be too worried about it."